1 TROY OUNCE MIRROR-FINISH SOLID .999 FINE INVESTMENT-GRADE SILVER MEDALLION
*EXECUTIONER* FROM ANONYMOUS MINT AND CREATOR JULIE LINDQUIST
THIS TEAM IS COMING OUT WITH SOME OF THE BEST COINS WE HAVE SEEN
THIS 1 OZ .999 FINE SILVER COIN IS PROOF, THE COIN COMES BOXED WITH SIGNED NUMBERED COA PAPERWORK
THERE IS ONLY 5000 OF THESE COINS TO BE MINTED AND WILL SHOW ON THE COA PAPERWORK (EX. 250 OF 5000)
COA NUMBERS WILL VARY
THESE ARE PROOFS WITH A MIRROR FINISH
INFO ON EXECUTIONER FROM COIN CREATOR JULIE LINDQUIST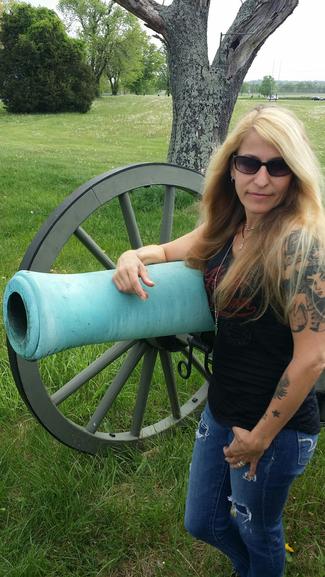 Presenting the new Anonymous Mint Logo Coin designed by Julie Lindquist and proudly Made in America.
Featured on the obverse is the EXECUTIONER - taking heads and piling skulls. In keeping with the theme of anonymity, the hooded, medieval executioner has been chosen to represent Anonymous Mint. Historically, the profession of executioner would run in the family, sons following in their father's path. Executioners would travel within certain regions to perform their task which also included punishing by torture. They were often regarded as "damned" people, and for that reason, their graveyards were kept separate from the public graveyards. The executioner's tombstone would usually be rough, unpolished, uncarved with no inscription. Today, we still have our modern executioners, prison and judicial officials. Because executions are no longer available for public display/viewing, they easily conceal their anonymity.
Coin Reverse - The Anonymous Mint graciously crowns the OWL as its reverse logo. Owl represents wisdom, intelligence, mystery, transition, secrets and protection. The announcer of death. In ancient symbolism, the owl represented guardianship of the underworld and protection of the dead. Owl has been known as ruler of the night, seer of souls, and keeper of spirits that had passed from one plane to another. During medieval times, it was fabled that owls were actually priestesses or wizards in disguise.
Presented by Julie Lindquist, Coin Creator, in conjunction with the Anonymous Mint.
FREE SHIPPING
| | |
| --- | --- |
| Condition | Proof-Signed numbered COA paperwork-Boxed |
| Material | .999 Fine Silver |
| | |
| Product Size | 39 mm |
| Weight | 1 troy oz / 31.1 gr |