TROY OUNCE MIRROR-FINISH SOLID .999 FINE INVESTMENT-GRADE SILVER MEDALLION
*CAPTAIN EDWARD TEACH - BLACKBEARD* FROM ANONYMOUS MINT AND COIN CREATOR JULIE LINDQUIST
THIS 1 OZ .999 FINE SILVER COIN IS PROOF , THE COIN COMES BOXED-NUMBERED ON THE COIN RIM, WITH MATCHING NUMBER, SIGNED, DOUBLE SIDED WITH ARTWORK, COA PAPERWORK
THERE ARE ONLY 3000 OF THESE COINS TO BE MINTED AND WILL SHOW ON THE COA PAPERWORK (EX. 250 OF 3000)
COA NUMBERS WILL VARY BUT ALL OF OURS WILL BE UNDER 500-FIRST BUYERS WILL RECIEVE LOWEST COA NUMBERS
THESE ARE PROOFS WITH A MIRROR FINISH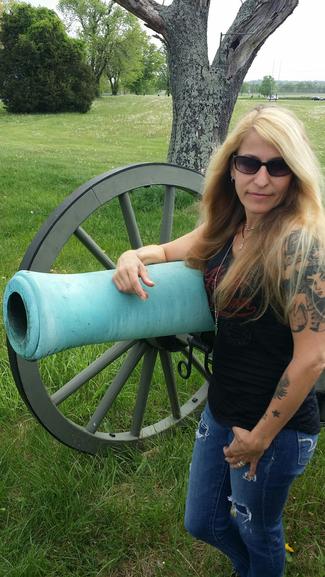 COIN CREATOR JULIE LINDQUIST
Never found, but finally available - Blackbeard's Treasure. Captain Edward Teach better known as Blackbeard was estimated to have been born in 1680 and lived until 1718 when he met his violent demise. During his reign of terror from 1717 to 1718, Blackbeard captured over 40 vessels. The Captain commanded one of the most formidable pirate ships, the Queen Ann's Revenge. He fortified the ship's sides and armed her with 40 cannons.
A shrewd and calculating leader, Blackbeard was the most notorious pirate terrorizing the Atlantic and Caribbean. His stature was tall, lean and broad shouldered with a long black beard that covered almost his entire face. He wore a long coat with swords at his waist and bandoleers stuffed with numerous pistols across his chest. Under his hat and tied into his hair, he lit fuses that would smoke and sputter. To other crews, it appeared the devil himself had stepped straight out of hell and onto their ship. His fearsome image intimidated opponents, and being smart in the business of piracy, he relied on this to take other vessels.
On the reverse of this fine silver piece of treasure is the image on Blackbeard's flag. Just the sight of the flag would make most ships surrender. Blackbeard's flag depicts a skeleton toasting the devil while spearing a heart. This coin is a toast and a cheer to Captain Teach, a true historic infamous character of which tales are still told.
Presented by Julie Lindquist, Coin Creator, in conjunction with the Anonymous Mint.